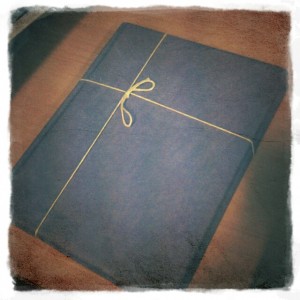 This year I had to resort to Ebay to get the 2012 Frankie Diary.
There was an exciting few hours of sniping before I won my copy! Exciting meaning tearing my hair out the 1st auction, then waiting to snipe someone else on my second attempt. Aww yeah!
Seller shipped it fast but stupid Australia Post never left a card in my letterbox saying parcel was waiting to be picked up. Only discovered yesterday after looking on ebay and using the tracking number seller gave me. ANYWAYS this morning before work I hauled myself to the post office and got it! WOO! Seller wrapped it up all nice and pretty!
This years one has a groovy lil pocket in the back to put things in…if you had seen my 2011 one you would understand why this is so nifty! 😀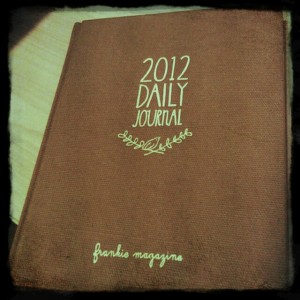 That reminds me – I better renew my subscription on payday! I luuuurve you Frankie. When we get the mags at work I geek out because I usually see it there before I see my subscription copy because it gets sent to my parents address.
In other news – low on money and trying to use up stuff in my freezer. I have a lot of beef mince.
I like Italian and Mexican stuff but I have had it so much in my life I try and avoid it these days. And I want asian foods all day every day. I am an addict!
I went on a quest to see if i could find an asiany recipe that used beef mince. I found this recipe the other day and finally got around to trying it today.
I only followed it up to the boiling of the dumplings bit. I also made my own random dipping sauce.
I was happy coz WOO the dumplings stayed together when they boiled and they tasted good! A miracle!
Like most of my creations they dont look spectacular but I can live with that!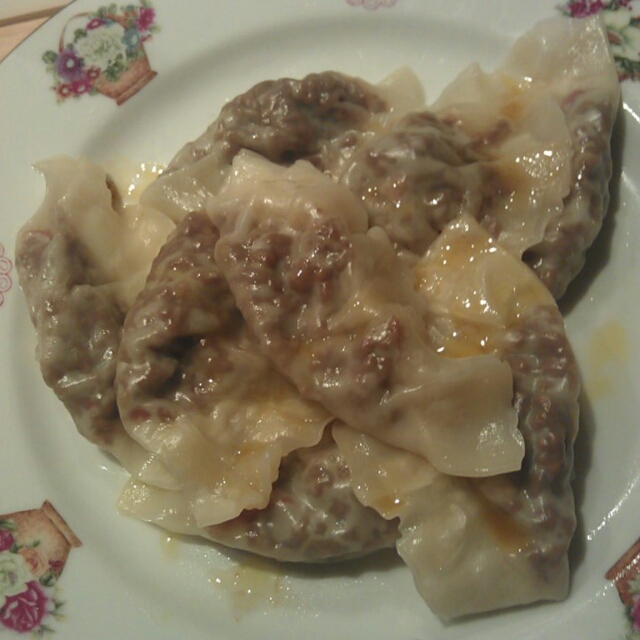 Anyways I have loads of the mince filling left over and heaps more wrappers so I could be devouring more over the weekend. SCHWEEEEET!!!! 😀