I cry because fashion.
Usually I just go about life ignoring the cool fashion things coz I am a plus-sized girl and most of the stuff I love will never fit me (unless I go nuts and actually diet…but ha! like thats gonna happen). So periodically Chanel puts out something i weep over (omg that lil green crop jacket from a season or two ago…KILL ME NOW! I LOVED IT! It was my favourite shade of green damnit), and the tears that steam down my face coz I will never fit in a cute Gothic Lolita outfit. Its a cruel world.
But usually I ignore these things, or just drool over the stuff I like.
But the universe like to hurt me, coz one of the girls I follow on Tumblr LOVES Black Milk Clothing – especially the leggings. And OMGAWD DO THEY MAKE ME CRY!!!!!!!!! I WANT THEM SOOO BAD!!!! Especially the Mucha ones…holy crap!!
I think I am hyperventilating!!

And yeah so not meant for fat hirls, but their dresses – I dont think they would look good on anyone but a super skinny chick….BUT OMG they have Star Wars themed stuff!!! WAH!!!!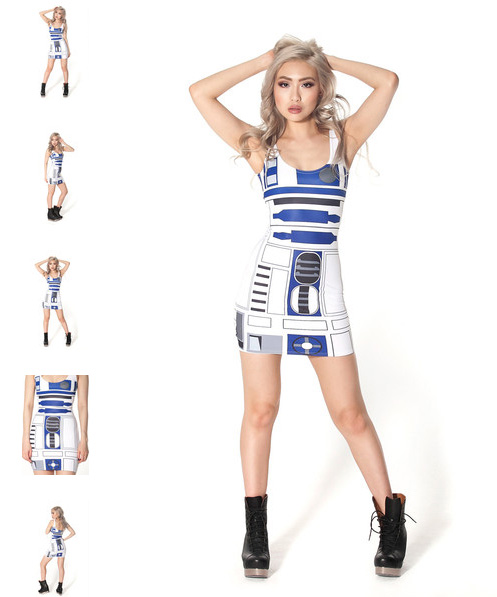 This may just be the greatest thing to destroy my inner fangirl and my inner fashion diva at the same time. HOLY CRAP!!! Just browsing their collection kills me. IF ONLY I COULD STARVE MYSELF!!! T.T